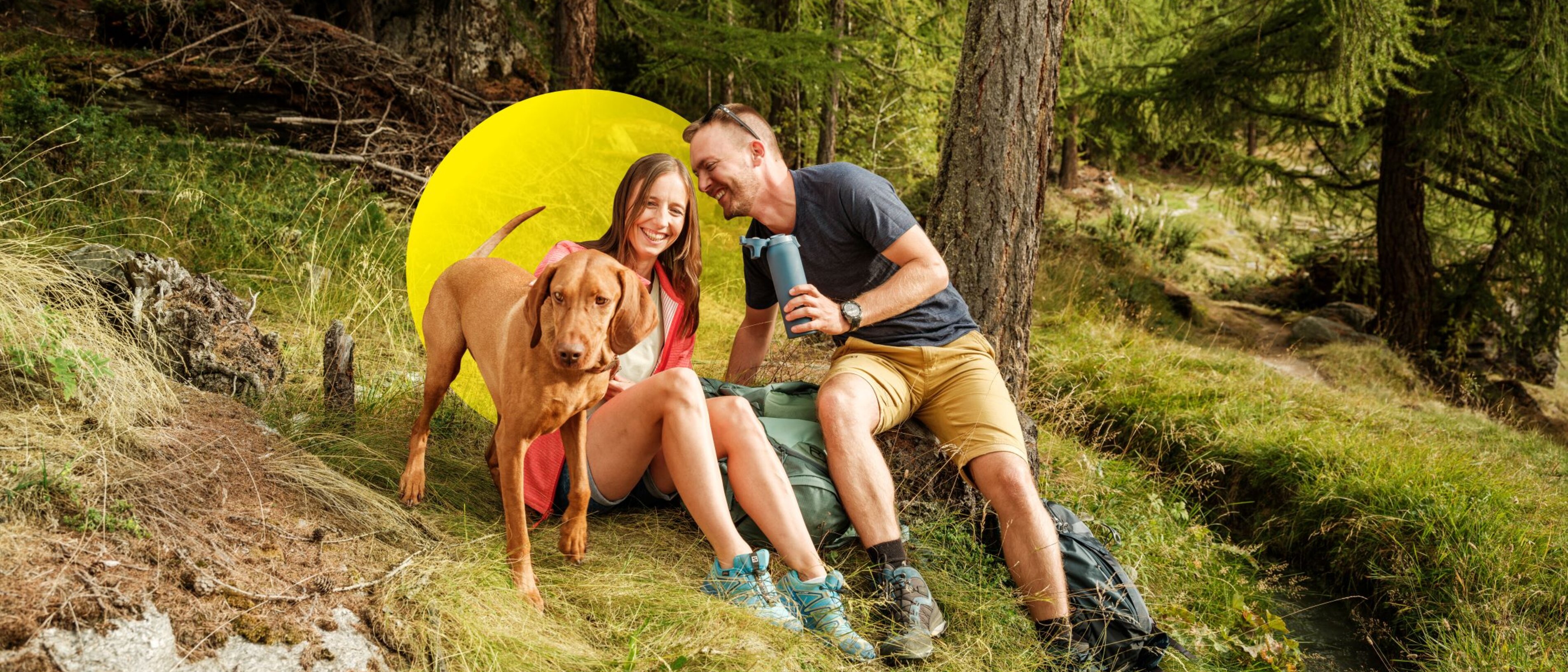 The mountains are calling ...
Hiking Time in Grächen
What are you waiting for? Lace up your hiking boots – time to head to Grächen! Whether you're a mountain climber or a leisure hiker, you can enjoy your holidays to the fullest in picturesque landscapes, beautiful forests and lush green meadows. From easy circular walks to challenging tours with tough climbs: Grächen is the perfect starting point for your hike in the region.
Good news for all altitude enthusiasts – and those who want to become one: In Grächen, you'll always be in high spirits! Because on the paths and trails of the region, work stress and constant noise are finally on hold. With every metre of elevation gain, you'll leave some of your everyday worries behind – and experience peak happiness at scenic viewpoints and on summits amid the majestic Swiss mountains.
Whether you want to marvel at the forces of nature on Ried Glacier or challenge yourself during a demanding hike on Hannigalp: the extensive network of trails has the right tour for all hiking enthusiasts, including impressive peaks and power places boasting scenic views. At the end of the tour, you can enjoy Valaisian dishes and Génépi in one of our cosy, traditional huts. Sounds good? We think so too!
Hike, sleep, repeat!
Hotels & holiday apartments
The accommodation options in Grächen are ideal starting points for your next hiking adventure. Do you want to stay in a cosy holiday flat as a self-caterer? Or would you prefer to enjoy the service and amenities of our top hotels in the region? The choice is yours!